Home
»
Crystal bay nusa penida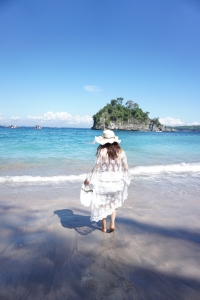 In Nusa Penida, you can find a beach that is a place for divers because the water is clear so that it gets the name Crystal Bay from Nusa Penida or Crystal Beach. So when you dive, you can see different types of fish and underwater creatures clearly. Many tourists head to this beach by boat, so don't be surprised to see many boats leaning against the shore of Crystal Bay. Due to marine tourism, Crystal Bay became famous both among foreign and local tourists.
cari paket tour: paket tour barat nusa penida paket tour timur nusa penida paket tour 1 hari 1 malam paket tour 2 hari 1 malam paket tour 2 hari 1 malam + snorkeling paket tour kombinasi
Untuk informasi lebih lanjut dan pemesanan silahkan hubungi kami via  whatsapp
Contact Us
If you have any questions, please contact us.